Filter ng-Grid on keypress
Ng-Grid is the easiest way to add a sortable and filterable grid to your web application. I have used jqGrid in the past and this is by far easier to work with. Today I am going to demonstrate how to add filtering to your ng-Grid, and as a bonus I am going to do it on keypress. So the grid will filter as you type in the search box without the need for a pesky button.
View the Plunker here.
Let's start with a basic ng-Grid setup. Our controller will populate a list of people's names that will be displayed in a grid.
Which should look like the following image on your page.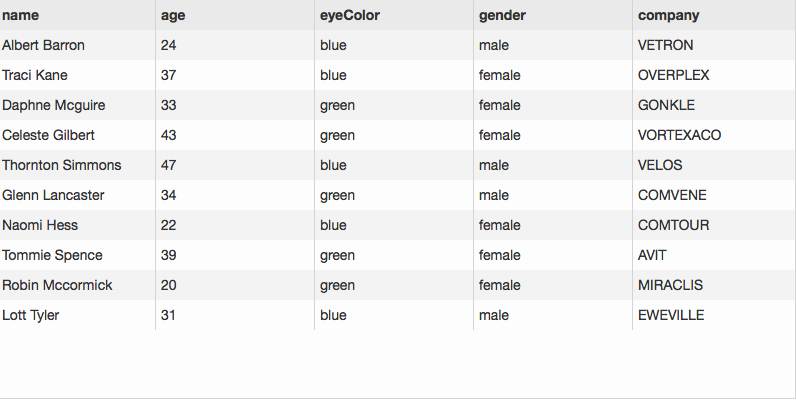 We will now add a field that will filter on the name field. The ng-change property will designate what function to call on each keypress.
As the user types the grid will show only the records that contain the field text. Clearing the text box will once again show all the records.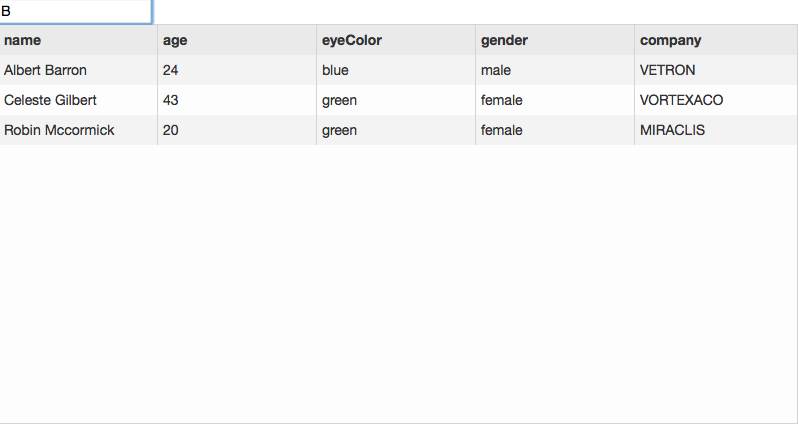 View the Plunker here.